Stacks are connected to Bitcoin in two ways, which are proof of work (PoW) and proof of stake (PoS). Consensus methods are responsible for ensuring the legitimacy of transactions. A further block is added to the network when transactions are confirmed. These protocols essentially safeguard the network. In this article, we are going to describe the ways to earn money with stacks as well as offer other important information about stacks. Keep reading to learn more about how to stack crypto:
Stacks Tokenomics
A native currency, Stacks Token ($STX) powers the Stacks blockchain network. It interacts with the smart contract by utilizing the BNS feature. This is utilized as fuel while making transactions, which is also distributed as an award to the STX miners. 1.3 billion stacks of tokens were minted by the genesis blocks. Then, the equity investors, employees, founders, treasury, founders, app mining, and token sales took their share of the minted coins.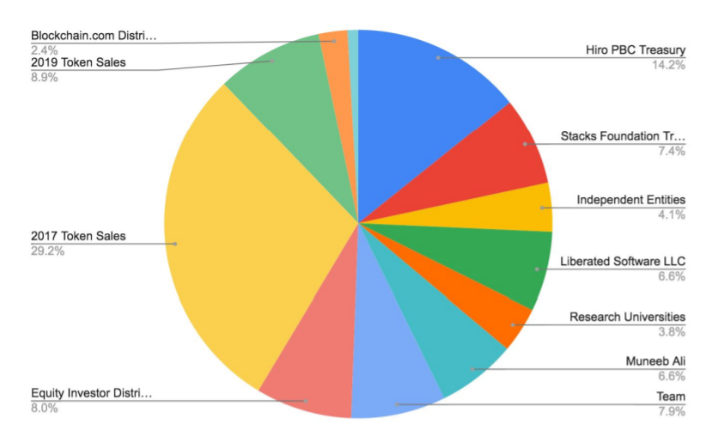 Why Bitcoin for the Stacks?
A novel consensus technique called Proof-of-Transfer links Stacks and Bitcoin (PoX). It is claimed that this mechanism combines the strong protection of the Proof-of-Work mechanism with the higher scalability of the Proof-of-Stake one.
The Proof of Transfer procedure involves two stakeholders:
Miners: They place bids with their bitcoins for the opportunity to create blocks on the Stacks blockchain and receive points. Newly minted STX (Stacks' native coin) and trading fees are the rewards.
Stackers: They hold their STX so they can receive BTC from miners, and the percentage of BTC earned is equal to the quantity of STX frozen.
But why bitcoin for the Stacks?
● High security. All stacks transactions take place on Bitcoin. It implies that the transactions inherit the high-security element of the Bitcoin Network.
● Huge Investments by the BTC Owners. Stacks adds more value to BTC and thus earns trust from BTC maximalists.
So, Bitcoin is the best choice for stacking – a new way of earning for BTC owners.
How to Earn With Stacks?
Stacking is the most nonvolatile and profitable way of making quick money.
When you stack, you will receive bitcoin that miners provide as part of the special consensus algorithm used by Stacks called Proof of Transfer. Rewards are given out proportionally to your pledged amount compared to the overall amount. When you stack, you will receive bitcoin that miners provide as part of the special consensus algorithm. You will receive a refund for the exact total number of tokens you put in savings, as well as any yields that were paid out with the same kind of token.
You can easily participate in the method that best suits your needs thanks to stacking providers, who offer choices ranging from non-custodial to enterprise-grade for banks and big holdings.
The APY for the last cycle was 8.8%.The cycle duration is 2 weeks.
Example of Stacking in Binance:

Here below are the stacking providers:
| | | | |
| --- | --- | --- | --- |
| Exchange | Shared Pool | Own Pool | Institutions |
| Binance | Xversepool | Hirowallet | Coinbase Custody |
| OkCoin | Friedger's Pool | | BitGo |
| Coinlist | Planbetter | | |
| | InfStones | | |
Exchanges
The top exchanges to trade/buy Stacks are OKX, Binance, KuCoin and Coinbase. All of these platforms have great quality, interactive, and understandable user-interface displays. A new user can easily buy and earn more by utilizing various features. Every feature of these exchanges is easily accessed. However, Binance wins in this comparison due to its more user-friendly, highly interactive, and useful website.
Here is the full list of exchanges where STX is available:
Conclusion
Stacking STX in a non-custodial wallet and earning BTC is amazing. It might be a pretty low-lift method of account growth, but it is an excellent source of passive income.